Telecommunication Towers | Spleen Manufacturing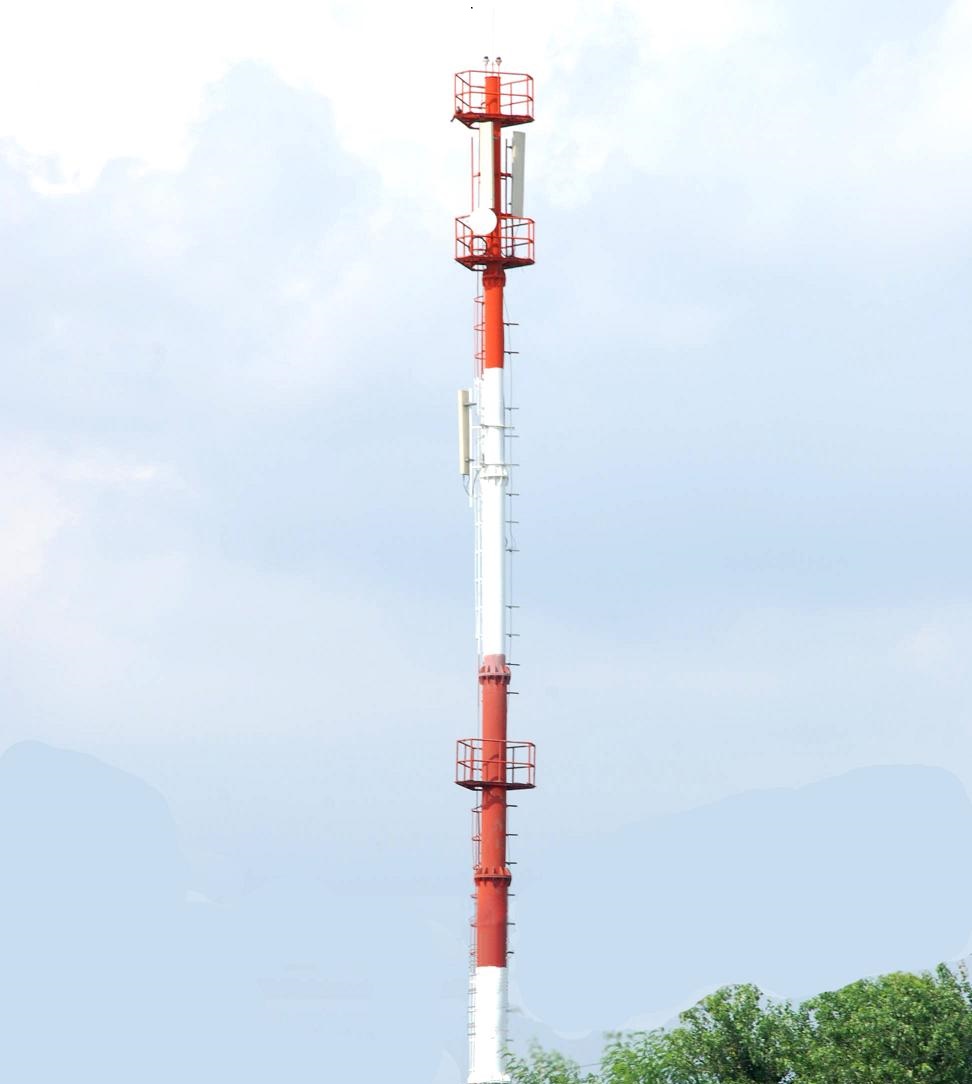 Telecommunication towers are a combination of steel structures that are designed in order to support antennas for telecommunications and broadcasting. Wireless communication for the most part, such as mobile networking, television antennas as well as radio broadcasting is connected using telecom towers. The towers can vary in height depending on the area in which they are located and for various proposes. These towers can vary from ranges such as 15 to 60, 70 & 90 meters.
After precise investigation, control and final approval, plans are sent to production unit; where each piece, is cut, bend or/and punched by the very advanced CNC Machines, and then is sent to the Galvanizing Plant to protect the steel from corrosion before passing the stages of packaging, storage, to be transferred to the installation site.
There are various types of telecommunication towers and one way that they can be classified is on the basis of their structural action.
Major Types of Telecommunication Towers & Related Accessories:
Self Supported Towers
Guyed Mast Towers
Monopole Towers
MW Mounts
GSM Antenna Mounts
Spleen is one of the leading engineering company which is playing
a vital role in the manufacturing of quality Telecommunication Towers according to international standards.